UltraCore Power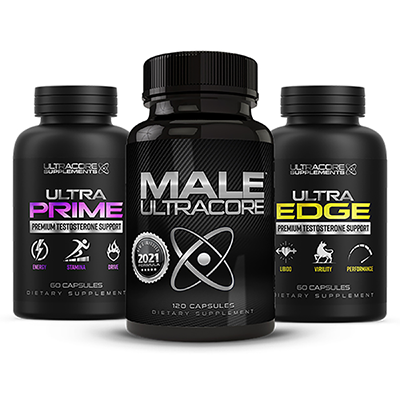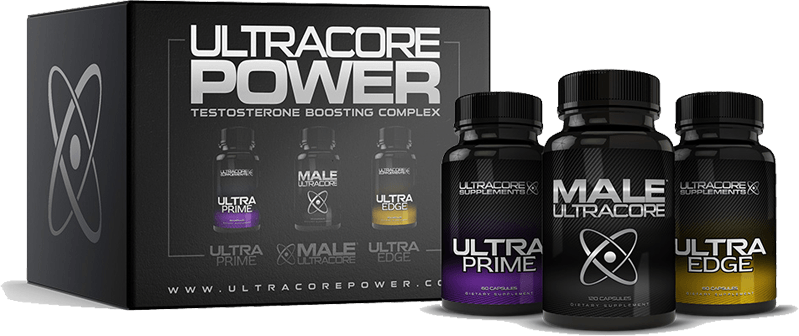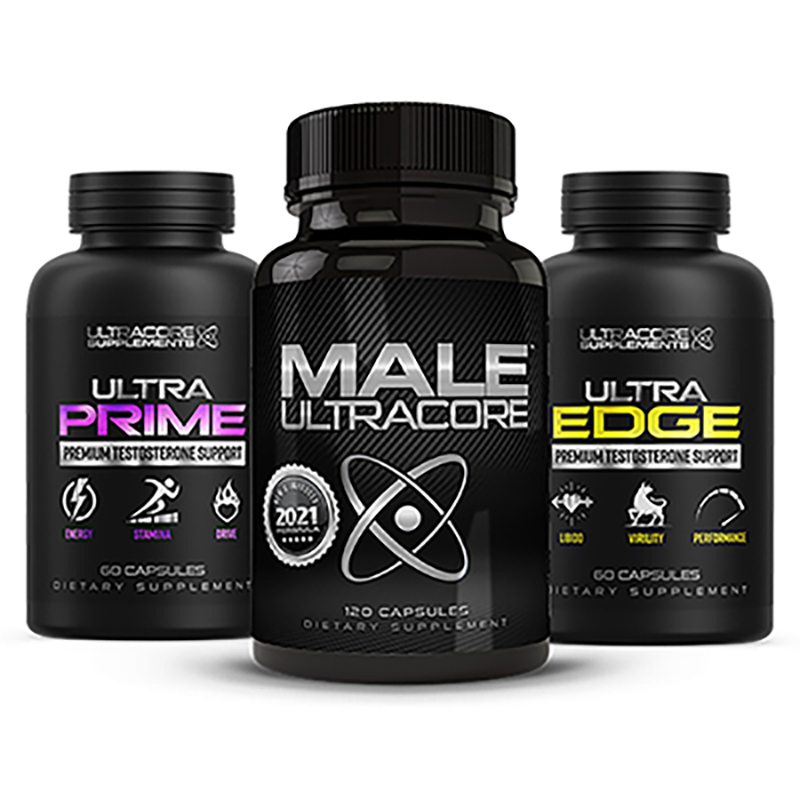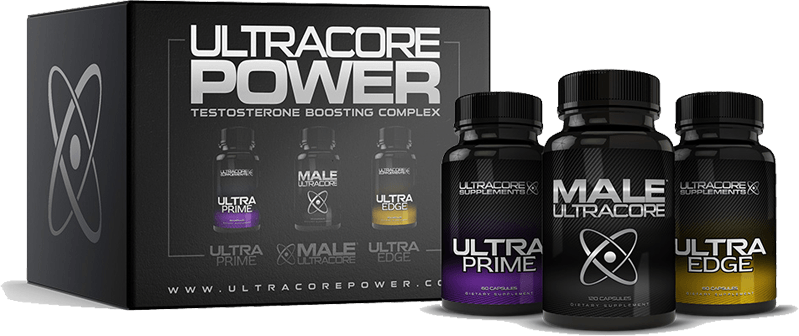 Unleash Your Optimal
YOU
• Boost T-levels
• Enhance Libido
• Increase Energy
• Improve Peak Blood Flow
• Support Lean Muscle & Metabolism
• Maximize Performance, Vitality, and Vigor
When it comes to your performance, from the boardroom, to the bedroom, Make a Superior Choice.

Visualize the Man You Will Be, When You Benefit from Boosting Your Own Natural T-levels.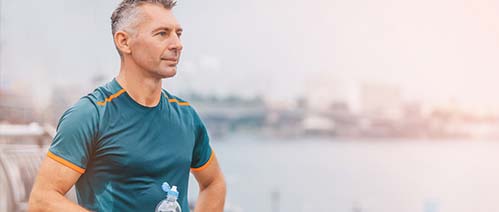 T-levels
Is the building block for every man's genetic makeup; It's what gives you your drive, muscle definition, energy, and metabolism. By boosting T-levels, you may feel like a brand-new man.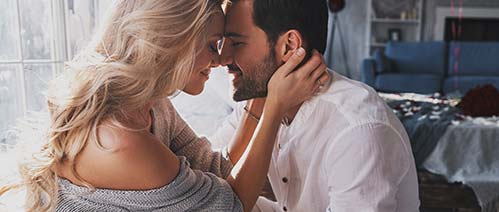 Libido
The clinically tested ingredients in UltraCore Power may help supercharge your desire and libido.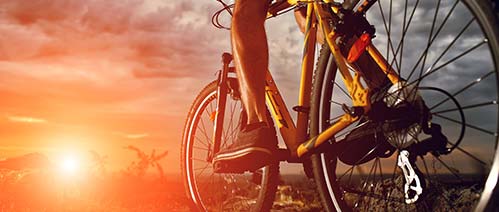 Energy
Say goodbye to sluggishness, fatigue, and lack of energy. With a jolt of pure T-levels performance, you may feel more energetic than you've felt in years!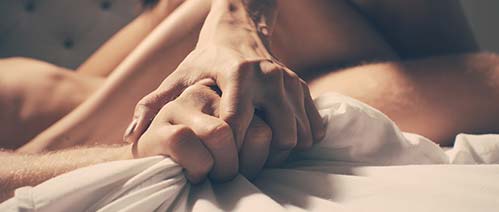 Performance
Not just in the boardroom, not just in the gym, but in all aspects of your life, your performance may increase dramatically!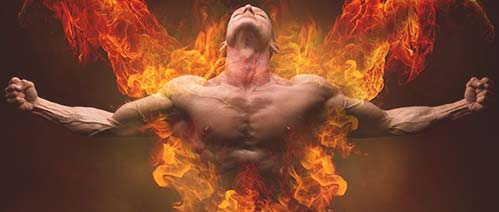 Lean Muscle & Metabolism
With a surge in free T-levels, having a lean, toned body comes naturally. T-levels increases metabolism and helps shred stubborn fat deposits.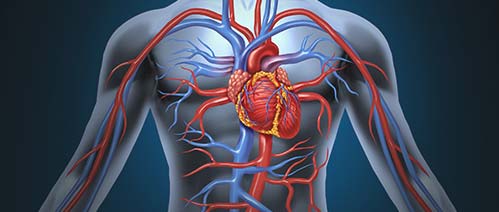 Blood Flow
The vasodilating properties of UltraCore Power may naturally increase blood flow to your muscles, extremities, and other parts of the body where you need it the most!
TESTED ON FORMER ATHLETES PAST THEIR PRIME
We reached out to former professional athletes for testing the capabilities of UltraCore Power. These men have known no other reality than being great at what they do, and were forced to face the fact that their bodies were slowly fading into mediocrity due to low T-levels.
Making UltraCore Power the ultimate life-changing supplement for men who needed it the most was the biggest challenge. UltraCore Power was able to greatly enhance the former athletes' confidence, focus, and passion to excel at work, the gym, and in the bedroom. These results give meaning to the phrase "mounting a comeback." With UltraCore Power, the ultimate comeback was getting their lives back into gear.
If UltraCore Power made such an impact on the lives of former athletes, we're certain that you'll get the life-changing results you're looking for. Get the most advanced supplement complex for men and make your ultimate comeback happen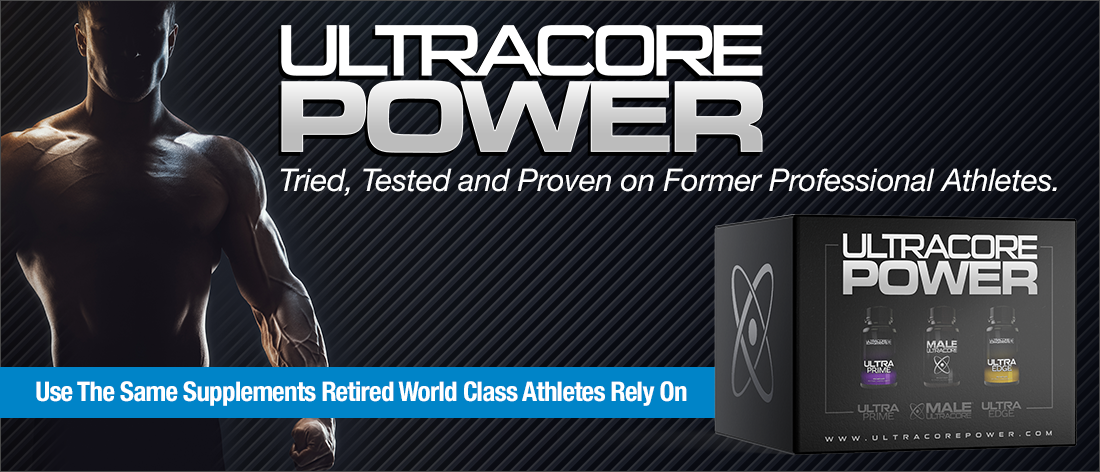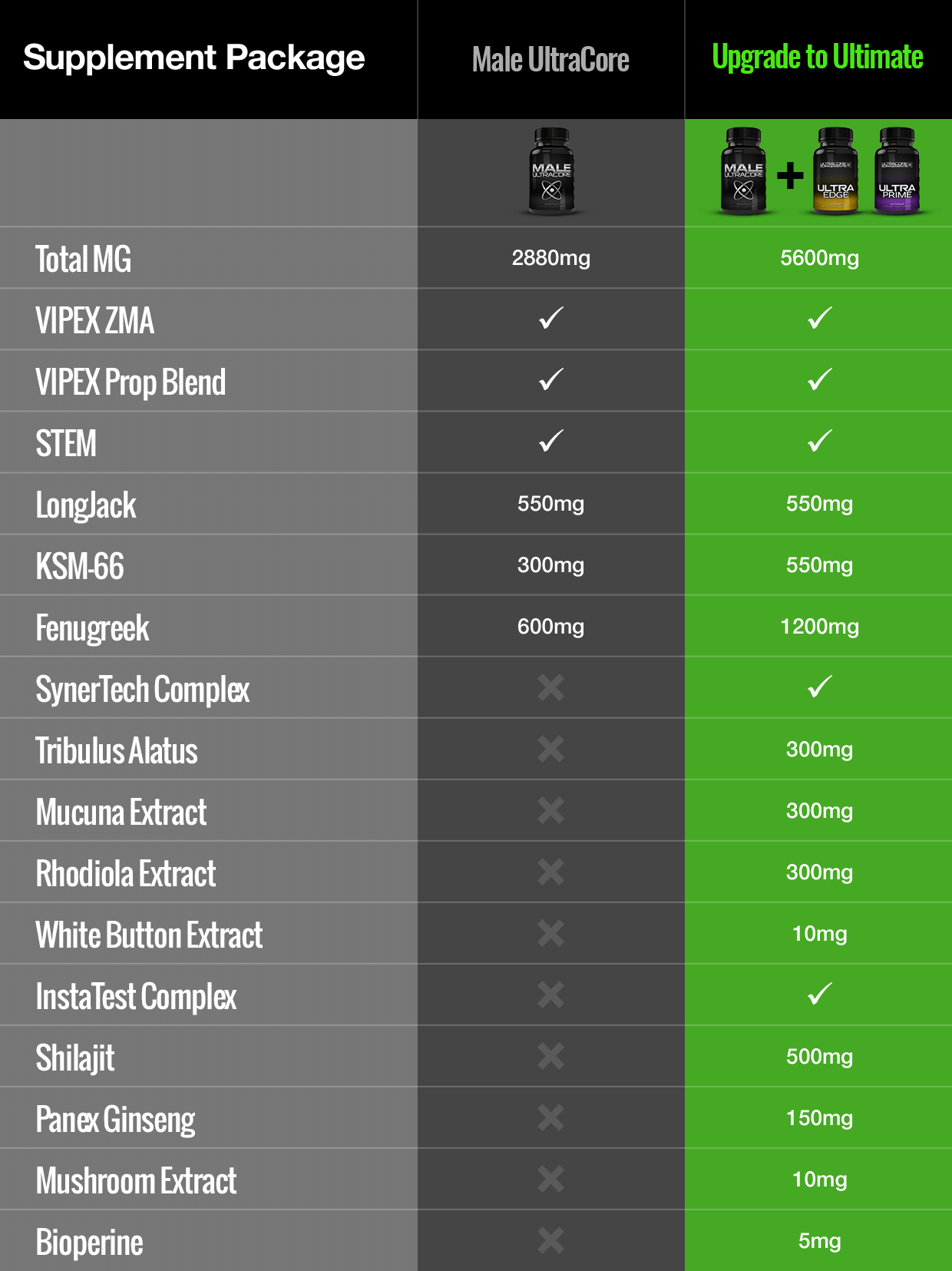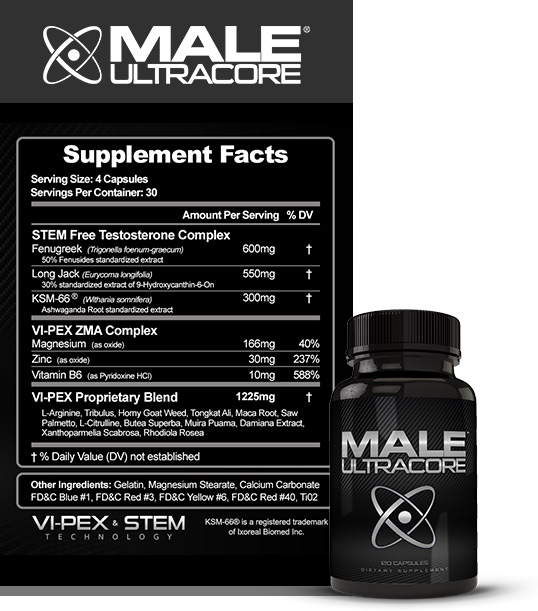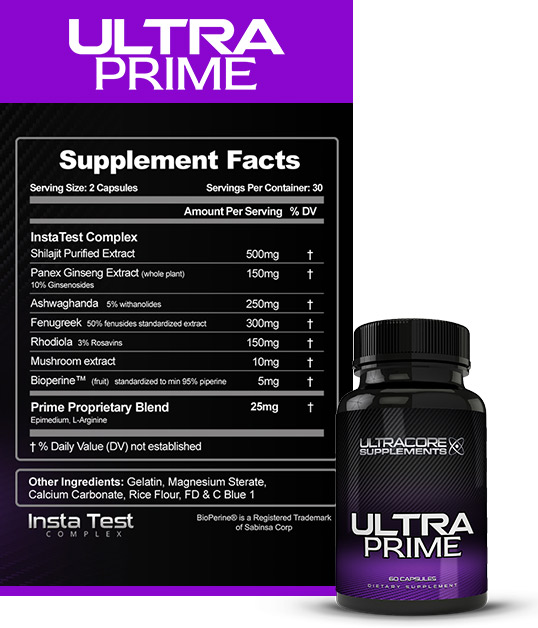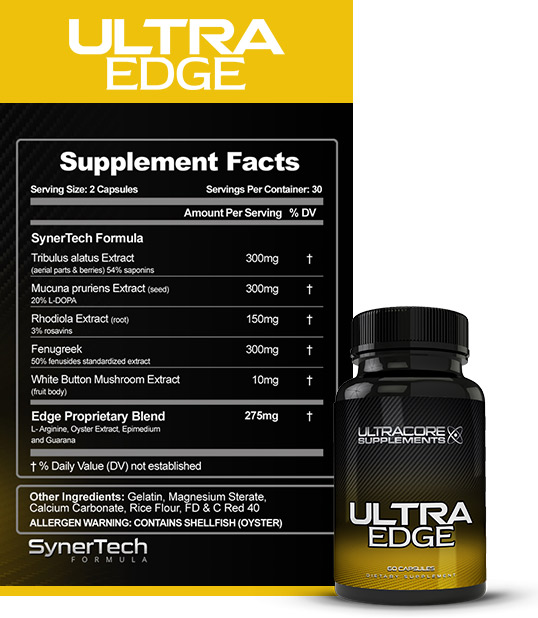 50 Reviews for Ultracore Power
Jack – June 14, 2019

UltraCore Power is the REAL DEAL

So as I've been aging, 52 years old as of today, and I have been losing energy and getting more easily tired than normal. I have tired many different supplements with very limited and almost always disappointing results. UltraCore Power is the only one that worked for me. Since going on it I have been gaining muscle in the gym and my cardio workouts are thrice what they used to be. My girlfriend is 23 years younger than me and she is no longer complaining. No lie these are some large capsules and not so easy to swallow, at least for me, since the recommended dose takes about 8 capsules all in all. Small price to pay for a product that FINALLY works.

John - July 1, 2019

It's all about consistency.

I can definitely feel the difference when I added UltraCore Power and incorporated XR30 to my workouts. After using product for 2 weeks, I am really feeling more energetic in YEARS! Also losing weight more now! VERY pleasantly surprised - so is my wife! LOL!

Robert - April 16, 2019

The numbers don't lie

My testosterone levels were at 112 prior to going on UltraCore Power. It's been over a month now, and I registered 148 on the last one. Going on this for the next 5 months before my next visit to the doctor and take it from there. Definitely the usual symptoms of low T have become less frequent. Numbers don't lie, so I think it works.

Michael - December 5, 2019

Works from the get-go

Despite my misgivings, UltraCore Power worked for me because I noticed positive results within the first week of going on it with the recommended dosage. I feel that energy boost that I always needed ever since turning 40. Excellent.

William - November 16, 2019

This is your ticket to a better sex life

Understandably, most of the reviews for UltraCore Power will come from men, but here's mine from a female point of view. So, my husband and I have taken the IVF route - and to be perfectly honest it has made sex a chore for both of us. Now, my husband's testosterone counts are doing just fine. In order to increase our chances, however, I asked him to try this product out. It sure can't hurt, right? So, after the first couple weeks or so, UltraCore Power has totally blown my mind - I've never had as much thrilling, satisfying sex as I had in my entire marriage! I'm happy he tried UltraCore Power, because it has seemingly turbocharged his sex drive to unheard levels. If you need a prescription-free product, this is the one to choose.

William - 43785

This is your ticket to a better sex life

Understandably, most of the reviews for UltraCore Power will come from men, but here's mine from a female point of view. So, my husband and I have taken the IVF route - and to be perfectly honest it has made sex a chore for both of us. Now, my husband's testosterone counts are doing just fine. In order to increase our chances, however, I asked him to try this product out. It sure can't hurt, right? So, after the first couple weeks or so, UltraCore Power has totally blown my mind - I've never had as much thrilling, satisfying sex as I had in my entire marriage! I'm happy he tried UltraCore Power, because it has seemingly turbocharged his sex drive to unheard levels. If you need a prescription-free product, this is the one to choose.

David - 43583

Works as well as a testosterone booster should

After I hit 40, I felt the feeling of getting old and jaded. A lack of energy, lack of wanting to go out, and live life. I need to hit the gym to gain the energy to play with my kids. Ran across Ultracore Power on the internet and checked the reviews, did some research, and figured I try it. Took me about a week to feel its first effects, and I am now on my second bottle - can't be happier with my performance and energy. Easy to swallow pills, dosages and instructions are clear, all ingredients are listed on the label, with excellent customer support. A great product that doesn't leave you with a bad taste in the mouth or gassiness. A+.

Michelle - 43815

Glad my husband gave it a shot!

My husband and I were researching about testosterone products and pills, and gave UltraCore Power a try because of its great deals. Ecstatic that my husband is on it. He says he has more energy than before and it gives him a sense of general well-being. Happy he did, because we're having more fun between the sheets than ever. Clear dosage instructions, clearly-labeled ingredients, and fantastic deals on offer - what's not to love?

Joseph - 43594

Helped me with my weight loss

I have been taking the product since the first week of September. I have lost 23 pounds since then. I have been working out since end of June and added UltraCore Power to my regimen. I also did XR30 and gave it my best shot. Very pleased to have included it in my routine. When I added UltraCore Power, I noticed that my metabolism has gotten much better. I will continue using the product to see where it takes me, and I am looking forward.

Thomas - 43580

Ultracore Power has made a big difference!

Ever since my fiancé started going on it roughly a couple months ago, we both can notice the difference in his energy. He says he's performed much better at the gym with consistently better energy levels, and he broke the plateau on his weight goals. He's also much more game to do new things, rather than just being a couch potato. Fantastic stuff.

Charles - 43624

Top class stuff

UltraCore Power seems to have worked for me. Since I was looking for a product that would help me with my energy, this was the one that I ended up choosing. Really good deal, I figured, so what the heck? Anyway, I took it for a month to try it out, and after I noticed distinct results with my energy, I continued taking it, not knowing what to expect...looking forward to getting more results out of it. Good product.

Christopher - 43784

Try it before you knock it

I'm so happy to have stumbled into this product. It's a little expensive for my budget, but with the great offers they have for first time customers and long time ones, I went ahead and gave it a shot. I feel more energetic doing routine things, but especially in the bedroom - and that's what makes it so worth it. I'm 3 months in it, and I can't be happier with my relationship with my wife. It's really worth a shot if you are feeling the effects of low T. With the money back guarantee and all the offers the makers give their clients, it's REALLY worth it. Try it at least once in your life, and you decide.

Daniel - 43812

Fantastic buy

My husband is very pleased with this product thanks to the boost it gives him in his energy and subsequently his performance at work and at the gym. He works in construction, which makes it a very grueling job, he usually just sleeps as soon as he arrives, with no more energy for extracurriculars...but now he has the energy to hit the gym and to have sex at night. They seem to be easier to take than other pills, and do not make you overly perked up and jittery. Other supplements made my husband high-strung. Top class product!

Matthew - 43733

Works as advertised

I have experienced zero side effects with this product. I've found that it gives me more strength to go the distance with my workouts as well as give me the energy to get the most out of my day. I've never felt this young, and I'm pushing 60! I feel really optimistic with Ultracore Power and am looking forward to making it my go-to testosterone booster.

Anthony - 43493

The best ""man"" pill for me

Towards the last week of the first bottle the results I got were much more tangible and much more evident. Feeling more energy and experiencing really good blood flow. Already reordered!

Donald - 43655

This is your ticket to a better sex life

I have tried Male UltraCore before. And let me tell you that UltraCore Power is really the next step forward. Everything about my energy and performance has improved, and my girlfriend has never been this satisfied with me. I highly recommend this product to all adult men over the age of 40. It's really a life-saver.

Mark - 43470

A++++ Product!!!!

I like this product, after 3 days my energy has increased quite a lot, definitely have more than I did before going on it. I'm going on my second bottle soon.

Paul - 43618

Good product

Thanks to the makers of UltraCore Power for creating such an effective product. Feeling better and stronger every day!

Steven - 43816

Quality product

You can't beat a product this effective. Stamina, energy, metabolism are all up since I've taken it. Men: UltraCore Power is worth a shot.

Andrew - 43551

Helping me lose weight and boost my energy

I love UltraCore Power. I wanted to get in shape which required me boosting my energy, and UltraCore Power is the solution I've always needed to beat the doldrums of aging. I've lost 10 pounds since and am building muscle at a fantastic pace according to my trainer. It's been two months, and I can't wait to see how this works for me in succeeding months!

Kenneth - 43781

Seize the day with UltraCore Power

Like most adult men on living on planet earth, I work a full schedule even at 43, with extremely little time to eat right, work out, and get proper rest and recovery. That's why we lack energy or motivation to do more. UltraCore Power helps me get the most out of my day, and its XR30 component has really helped me get a lot of exercise done in a short amount of time, leaving me pumped up and ready to go. Love this product. All men should give it a shot.

Joshua - 43699

Skeptical at first, but pleasantly surprised!

Skeptical at first, but pleasantly surprised! I read the reviews and the literature on UltraCore Power and suffice to say was a bit skeptical, understandably - but I gave it a shot and it has exceeded all my expectations. A month in and the morning tiredness and grogginess are gone. Also lost 5 pounds since. Small steps, but can't wait to see how this works when I take it for the next 6 months!

George - 43759

AMAZING results

Really feel much more lively and energized energized & my bad ankle hurts MUCH less after 60 days using this product & I'm up & down out of a tractor 50-60 per shift!!!

Kevin - 43577

5-star product and price.

I'd rather spend money on this instead of going on testosterone replacement therapy. UltraCore Power is a fraction of the price with fantastic offers and freebies from UltraCore Supplements, with all the benefits to gain.

Brian - 43705

Still testing, but great effects since, especially for sex drive!

Technically still on the testing stage of this product, but I can see the effects after a couple of days. It works extremely well with my workout regimen, but the most noticeable results came for my sex drive. I feel like I can go any time at a drop of a hat, and my girlfriend will attest to that LOL! Can't wait to see my results over time. Already on the third bottle!

Edward - 43685

Will buy again

I purchased UltraCore Power for my boyfriend who has been struggling with the effects of aging, and after 30 days, he's going longer, harder, and stronger at the gym and in the bedroom :) Also has the energy to go the extra mile for his 12 hour workday! Very pleased and looking forward to buying more!

Ronald - 43831

Top class product

I noticed the difference within a week of going on UltraCore Power. Never experienced a product that works this soon, this well. I'm positive that it will only get better as time goes by.

Timothy - 43680

Cautiously optimistic with UltraCore Power

It's been just a week thus far, but I've seen a marked improvement across all areas that I need improving as a 48-year old adult male struggling with weight and energy issues. So far, so good! Big ups on UltraCore Power.

Jason - 43810

A much-needed rush of energy to the body

UltraCore Power has been a revelation insofar as increasing my energy levels and my drive. Simply by taking the recommended dosage and pairing it with an hour of exercise every day has given me the rush of energy I always needed to perform at age 55. It's also improved my mood, I feel mentally sharper than I have been in years. My wife has never been more satisfied with my performance in a long while, which is a GOOD thing. This product really is a must-try for all men who want to improve their quality of life. I'll be on my third bottle soon!

Jeffrey - 43803

Performance and energy enhancer worth every penny

My experience with UltraCore Power has been really simple - it works to boost my energy, which helps me perform better. So far, so good - UltraCore Power has been worth every penny I've spent on it.

Ryan - 43579

Great product!

Very happy with UltraCore Power. It's helping me burn off my muffin top (7 pounds in three weeks) with XR30, and it's given me that extra gear to push myself at my highest.

Jacob - 43623

5525 mg of sheer awesomeness.

I've been taking this 5525 mg supplement (in total weight, 8 pills) for almost 3 weeks going on a month now, and I can't say enough great things about it. I'm feeling more energetic than ever, and I feel more motivated to do things. This is a great product from UltraCore Supplements. Three supplements in one package, all easy to take, without any side effects and prescription needed. So far, they have never disappointed with the consistently good products they churn out every year. I'm phasing out the rest of the old supplements with the ones they have.

Gary - 43471

Exeeded my expectations

I've been taking UltraCore Power for nearly a month now and it's exceeded my expectations. Everything you need to know about the product is given in great detail on the website and the literature, no hidden compounds or anything. I've felt an increase in overall wellbeing, and it's certainly helped improved my self-confidence, knowing that I am fit as a fiddle at 56.

Nicholas - 43743

The next flagship of testosterone support

Wow. I don't know how UltraCore Supplements did it, but they sure created what could be its next cornerstone product in UltraCore Power. The punch it packs is supremely potent - I can go for much longer on a higher gear during my workouts, leading to better overall health. All men above 50 should try this especially if they are feeling ""old"". Kudos to Team UltraCore!

Eric - 43806

Tremendous results!

I've never felt as good as I have at age 46 thanks to UltraCore Power. With the advice of my MD, I spread the dosage out over the course of the day - breakfast, lunch and dinner, as recommended on the label. It's worked wonders for me considering I used to be tired all the time. I have the fuel to do more in the gym, helping me to perform at my best, plus I have lost about 7 kilos since going on it a couple months ago. Just make sure to eat before taking it for fastest absorption. Need testosterone? UltraCore Power is where it's at.

Stephen - 43624

5-star supplement

UltraCore Power has become my go-to testosterone supplement. Mostly because this brand has the highest amount of ingredients extracted at the highest potencies, which seem to deliver results faster than the previous pills I have tried. If you're over the age of 40 and feel like you're starting to slow down, UltraCore Power may just work for you. Just based on all the masculinity-boosting ingredients it has. Just follow the recommended dosage for the trifecta - Male UltraCore, Ultra Prime, and Ultra Edge - and you WON'T go wrong. 35

Jonathan - 43629

Looking to boost your testosterone? This is the solution

UltraCore Power is the best product if you're looking for a testosterone booster. I was new to this entire world, but based on the great reviews I've heard and read about UltraCore Power, I decided to give it a shot, and boy, have results been great. You know that feeling of laziness and disinterest in going to the gym or focusing your energy in doing what you need to do? That was gone in a couple of weeks into this product. Plus, the boost in energy and work can't hurt! Looking to get my second bottle and will update you all once I have fiished the entire bottle (15th day and counting).

Larry - 43756

Awesome product that works for me

I'm pushing 40, so I thought of looking for solutions that will keep my sex drive and testosterone at healthy levels. I found UltraCore Power and based on what I read about it, it has more t-boosting ingredients than any other supplement out there (and I've tried countless OTC supplements). I thought at the time that it simply HAS to work better than any other pill I've tried - and it does! I feel much more energetic than usual (at least in the past couple years), and I've been losing weight on a consistent basis (8 pounds and counting). I really like UltraCore Supplements' product.

Justin - 43577

Fantastic supplement that met my expectations

This is the third testosterone supplement I've tried, and it has simply met my expectations. I don't feel as ""old"" and I feel like I am at my center mentally. Really useful energy boost it provides for me at work and at the gym. My wife is very happy I went on it. I think it's working, and I am looking to do another month on UltraCore Power. It's so refreshing to see results from a supplement that promises it. Mainly because the ones I tried before this didn't deliver. THE solution for men who don't want to do expensive testosterone shots.

Scott - 43514

100% WORKS

Greetings from Germany! I tried this product on the advice of a coworker, and the results were amazing as far as I am concerned. Gone are the dog days of feeling exhausted from doing simple yardwork or exercises. Plus, it doesn't make me jittery as though I as I was tripping on caffeine like other products I've used. Fantastisch results, thanks!

Brandon - 43745

Another hit product from UltraCore Supplements

I have been running low on energy for a couple months because I "fell off the wagon", so to speak, with my doctor-prescribed regimen of eating the right foods and exercising enough, so I was feeling more sluggish than usual. Everytime I eat right, I notice that my energy increases a week or so, so I figured I never needed to try testosterone or energy-boosting supplements. Well, UltraCore Power gave me a great introductory promo I couldn't refuse, so I went with it, with nary an expectation. What do I have to lose? The product had its research and science done right. Immediate results are unrealistic for supplements. I wasn't all too concerned, therefore, when I finished the first week with no seeming impact on my routine. On the 10th day, however, I felt much more energetic than usual. It's no fluke - it's a real, sustained, and consistent energy level that helps me do more at work and at the gym. I can't wait to see how it works on me when I take it longer. It's really given me that boost to complete my workday with high performance. I am looking forward to seeing the results when I go back to eating right. Soon, of course :) Try this product if you feel like your age - you won't regret it.

Frank - 43508

Works as well as I expected

5-star product that increased my strength and stamina at the gym and at work, and my personal trainer noticed this himself. I started feeling its effects about a week in, and even more so now that I'm on my 2nd bottle. A must try for men.

Benjamin - 43725

The energy to go the extra mile

It was a struggle for me to come to terms with feeling the effects of aging considering I used to box professionally in the 80s. I had to retire because I just didn't have the motivation I need to perform at my best, and nor did I have the energy. UltraCore Power was given to me by a friend who is a personal trainer himself, and I haven't looked back since. I'm 59 and at the best shap of my life thanks to UltraCore Power. I'm so excited to see what results it will bring after my second botte.

Gregory - 43628

Found the fountain of youth at 49!

One of the things that jumped out at me with UltraCore Power is its transparency. Also, the deals their manufacturer makes are really enticing, and help you save money on the long run - a must for a product this effective. I know I'm dealing with a legitimate product. I'm 3 weeks in and my libido has been supercharged. I haven't enjoyed sex this much since I was in my 20's! I found the fountain of youth at 49, and I'm NEVER turning back.

Samuel - 43547

Expect a performance!

I tried UltraCore Power for a testosterone boost, because I have been diagnosed with low T. I wanted to try an alternative to testosterone replacement which would have cost me thousands of dollars, and out of all the products I looked at, UltraCore Power seemed to have the most ingredients, the best technology, and the best offers. Well, I had my expectations tempered - but lo and behold the performance levels I achieved after a month into it were nothing short of a miracle. That constant stream of energy is something I have been able to tap to perform my best at work (do 10 hour shifts) and at home. You can expect a performance from UltraCore Power. 5 stars.

Raymond - 43506

0 side effects, 100% legit!

I am 53 years old, and have been taking UltraCore Power to support my fitness and work activities. I can tell you all that it helps give me energy to partake in an active lifestyle even at my age. I look at supplements very closely considering I have a sensitive digestive tract, so at my age, I want my supplements to not give me stomach troubles. A lot of the testosterone boosters I took before gave me bad diarrhea or runny stools. Here's where UltraCore Power beats them all apart from its superior results: no side effects at all. I recommend UltraCore Power for its effectiveness in supporting healthy lifestyles without the usual side effects. A must for all adult male who want the benefits of testosterone.

Patrick - 43813

The natural energy boost I needed

I love UltraCore Power! It has Tribulus and Maca powder as part of its ingredients, among so many others, which always give me excellent energy without the jitteriness associated with some of the other products I've tried (which I found out was just CAFFEINE!). It's 3 supplements in one, all loaded with nutrients you need to boost test and energy, not to mention libido. I the recommended dose of each supplement component of Ultracore Power with every meal, and so far, it's worked wonders for me - and I'm just on my 3rd week. While the pills are understandably big (5525 mg in total for all 3 pills), I haven't gotten any side effects, nor a sudden crash in energy levels - it's just a FANTASTIC product.

Alexander - 43746

Want increased energy and drive? This is what you need

Use UltraCore Power if you want to increase your energy levels at work or at the gym. It contains ZMA and Maca root for that extra oomph you need when performing or working out, or when you do your work between the sheets. It took me about 9 days to experience the promising first results. Looking forward to doing another couple months on this product. And as with all UltraCore Supplements products, they give you an excellent price with all sorts of freebies with it. Highly recommended!

Jack - 43595

Works like a charm

I could definitely feel the difference with UltraCore Power which I never really did with other products. The secret is in the ingredients, people! It's loaded with all sorts of testosterone-boosting ingredients that literally guarantee results. I noticed a change as early as 4 days into it, taking recommended dosages of all 3 supplements within it. UltraCore Supplements makes the best products and trust me, their customer service is the best!

Dennis - 43573

The REAL thing!

Fantastic stuff...been taking Male UltraCore for a year now..took a break...gave their new product UltraCore Power a shot, and am on it now for 2 weeks. Really good stuff that has me hitting the gym like a madman again. My wife loves my performance too. Top class!!

Jerry - 43660

Best testosterone product I ever had

Have been taking it for three weeks now and guys, it's a keeper. None of the testosterone boosters I tried gives me as much sustained energy like UltraCore Power has. Plus the Shilajit extract is a real bonus - I feel like it's giving me an elixir of vitality all of us need at age 40+. I know what I'm getting for Christmas!